There's not exactly a star-studded list of former Halos who wore the number 13. Former MLB manager Bobby Valentine, who was less than spectacular as an Angel, a partial season for Jim Leyritz, and more recently Edgardo Alfonzo's 18 game stint of awfulness.
So who is the greatest #13 in Halo history?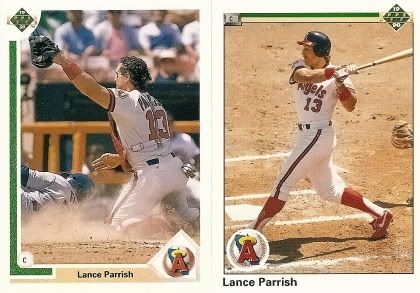 A 1990 All-Star and Silver Slugger Award winner, Lance had forearms like most people's legs. Lance only spent a couple of years with the Angels, but he easily wore #13 for the longest and did it the best. So here's to you Mr. Parrish, black cats and opening umbrellas indoors be damned!
Go Halos!