It's official, Miss Hailey May is 3 years old.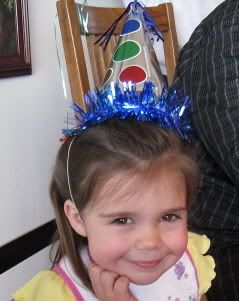 As part of her birthday bonanza, Hailey announced that she wanted baseball cards, and not just any cards. She wanted Angels, Adam and her current favorite Billy. So, after a long day of "school" where she got to wear the Birthday Crown and eat mini-cupcakes, Hailey returned home in search of her cards.
Here's the bounty, 7 cards of excitement and wonder. 4 Halos, 2 Adams and a chrome Billy!
She requested another Jered to add to her Masterpieces Weaver, she loves the bright Red jersey and I figured she could use a Halo star from the past.
And of course we needed another Vladdy, bonus points for the smile.
As for the non-Halos:
I would have been pleased if the Angels had picked up Dunn this off-season, but my daughter would have been thrilled. She's a big fan of her Adam cards and now has 4.
I'm not sure how it happened, but Billy Butler has supplanted David Wright as her current favorite player. Almost on a daily basis she asks me when she's gonna get a new Billy. I figured we'd go chrome, after all you only turn 3 once.
All in all, it was a pretty fantastic birthday.
But finally, a little love for
Night Owl
, who is lamenting his not being able to find any 2009 Topps blasters. I know the pain of not being able to find the new stuff, so here's some pics to hold you over.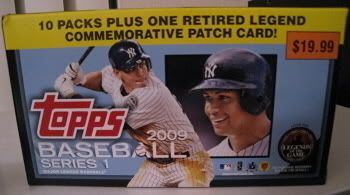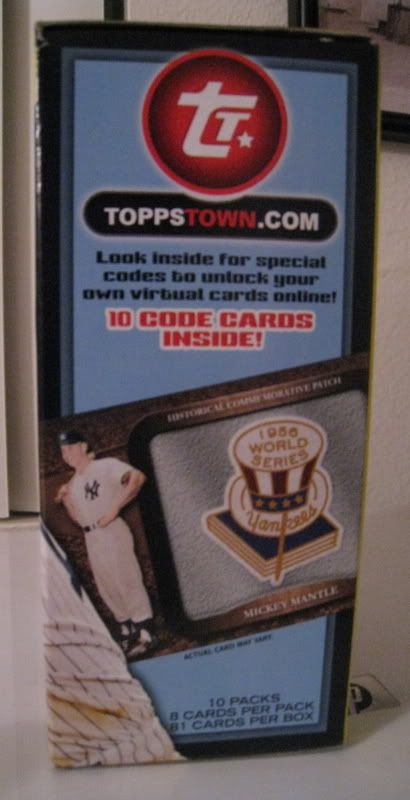 Hope you enjoy.