Like many others, I was the recipient of a nice stack of cards from
John at The Pursuit of 80's(ness)
.
The cards were from a number of different sets and decades. I chose 9 cards of random(ness) in an attempt to represent it all.
The Impaler
Vladdy in all of his awesomely coiffed good(ness).
Just Torii being Torii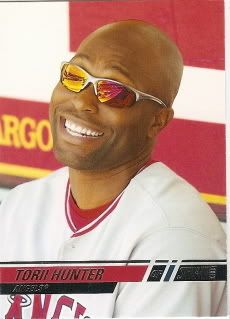 Torii showing off his happi(ness) upon becoming a Halo.
King Fish
The right fielder of much legendary(ness) for Halo fans.
More Upstream Madness
Tim showing off his friendli(ness) with Chili Davis
Sandy Alomar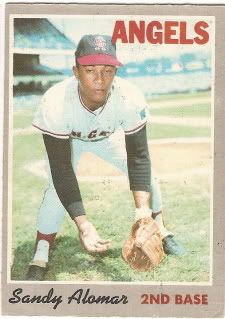 Alomar representing the 70's with a bit of drowsi(ness).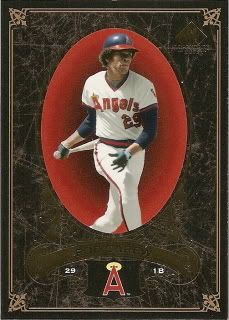 Carew, he of much confusion over his Jewish(ness).
Reggie Jackson
Nothing beats his Naked Gun awesome(ness).
Frankie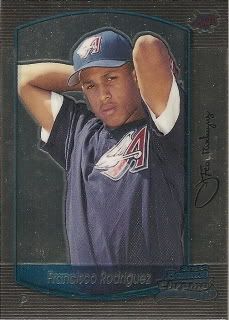 Hopefully his departure doesn't lead to 9th inning crappi(ness).
Chili Davis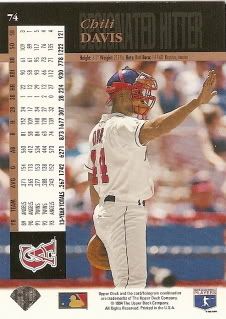 Back of the card kooky(ness).
Put it all together and you've got a package full of Halo kick butt(ness).
Thanks John.
Go Halos!