Another dreaded New York team, but thanks to my hatred of the Yankees, I tend to just overlook the Mets and give them a free pass. I'm sure the Mets are a bit tired of being ignored due to their bigger, badder more menacing neighbor with all the championship trophies. I imagine that it's tough being a Mets fan and have some first hand knowledge as an Angel fan in Southern California, a place where the Dodgers had ruled for years.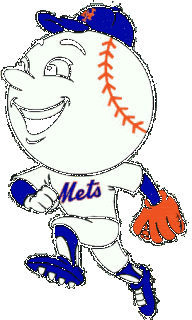 The Mets do have their 1986 World Series title that included perhaps the most famous play in World Series history. Most of my favorite Mets came out of this era, when the Mets were larger than life and the Yankees were essentially an afterthought. So who are the mystery Mets who will populate my list? Here they are in the late 80s/early 90s cardboard glory.
1. Darryl Strawberry
Homer: You're Darryl Strawberry.
Darryl: Yes?
Homer: You play right field.
Darryl: Yes?
Homer: I play right field, too.
Darryl: So?
Homer: Well, are you better than me?
Darryl: Well, I never met you... but... Yes.
What more needs to be said. To a kid in the 80s, Darryl was a monster. The sweet lefty swing, the prodigious home runs, I couldn't get enough of this guy.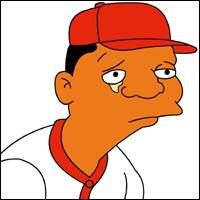 2. Howard Johnson
Whereas Darryl was the over the top drug addicted powerhouse, HoJo was the relatable, scrappy, semingly wholesome powerhouse. On top of that, he had a great nickname and I was always fascinated by switch hitters. I remember trying to take hacks left handed during wiffle ball games with the belief that I was HoJo.
3. David Cone
Doc Gooden got all the hype, and deservedly so, but I was Coney guy. I never felt like Cone got the props he deserved, although he did pick up a Cy Young during a shortened season. He probably had his greatest success with other teams, but to me he was a Met. I prefer to block out the Yankee years.
4. El Sid
I wanted to put a more modern player in the number 4 spot, but I couldn't ignore my boy El Sid. I have an affinity for the fatties and Sid was one of our greatest heroes. In addition to that, I was amazed by this stat which I came across, Fernandez allowed only 6.85 hits per nine innings for his career which is the fourth-best total in history behind only Baseball Hall of Famers Nolan Ryan and Sandy Koufax and three-time Cy Young Award winner Pedro Martínez. Not too shabby.
Honorable Mentions: (There are many)
David Wright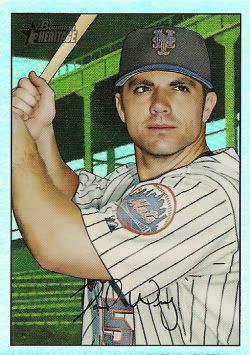 My favorite current Met and my daughter's current favorite player...I think. Billy Butler and Adam Dunn seem to get mentioned as well.
Jose Reyes
I love guys who are a throwback to the day of speedsters who got on first and were instantly on third if given the chance.
Mookie Wilson
His stats weren't terribly impressive, but he hit an infamous weak bouncer to first in 1986 and his name kicks ass.
Lenny Dykstra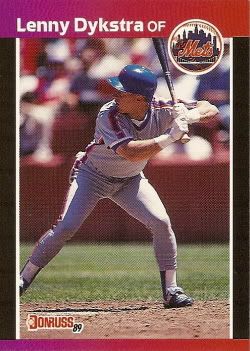 This guy went from tough, scrappy ballplayer who was always covered in dirt, to a president of multiple companies and manager of a stock portfolio. I did not see this coming.
Doc Gooden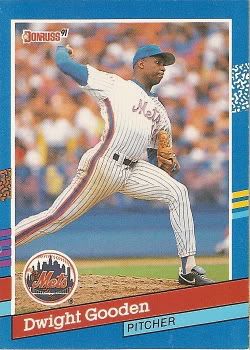 At his height, he was maybe the greatest fastball pitcher around. His reclamation story was a nice story to end his career, but I kinda liked the Coked up insanity days.
2 New York teams down and none left to deal with. I feel good about being able to go forward from here without too much pain. More NL fun to come this weekend, unless of course the Elite 8 takes over my life.
Go Halos!