Again, all credit goes to Night Owl and his list inspiration which has led me to the start of this. I'd also like to hurl all of my aggravation at him as well. Coming up with these lists is already driving me nuts. I figured I would start with a team like Kansas City, one I have never really followed too closely and don't spend too much time concerning myself. I figured that finding 4 worthy of my list might be a struggle, but then I found myself having to make a couple of difficult decisions.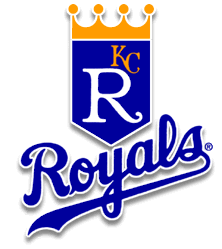 So here they are in order from 1st Fave to the 4th.
1. Vincent Edward "Bo" Jackson
Bart Knows Bo
How could I go with anyone other than Bo for my favorite Royal of all-time? Sure, George Brett is the Kansas City Royals, but for me Bo is the ultimate athlete. I grew up idolizing Bo Jackson and one of my first actual authentic New Era baseball hats was a Royals hat, solely because I loved Bo. He was an iconic athlete and pop culture phenom. Bo easily comes in first place in this Fave 4 installment, and because of that he gets 3 cards displayed here. Lucky guy.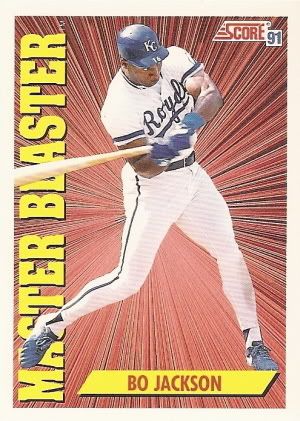 2. George Brett
This guy was the franchise for so many years. To this day when I think Royals, I think George Brett. Although I like Brett while he was playing, it's since he's retired that I've really grown to appreciate him. He is an all-time great and deserving of a top 2 spot on the Fave 4.
3. Tom "Flash" Gordon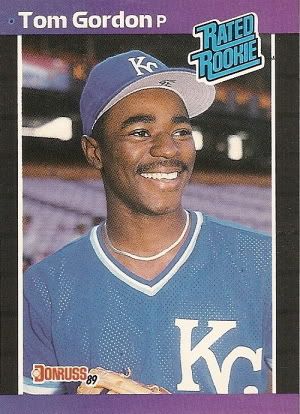 Gordon's sensational rookie season in 1989 made this card an absolute must-have. And although the Griffey rookie from this set is one of my favorite cards of all-time, this card represents that set to me almost as much. The color combos mixed with the grin that is lacking from Griffey make this a great card. He never recaptured the magic of his rookie season as a starter, but he's gone on to be a top of the line reliever for a long while and I have rooted for him at every stop, even with the Yankees.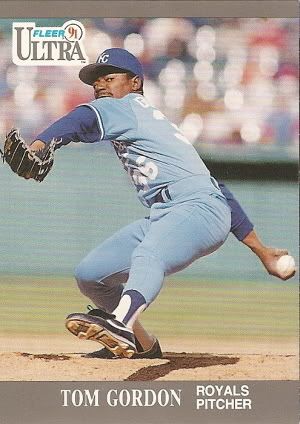 4. Brian McRae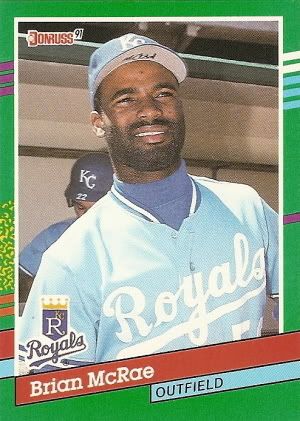 This was my first really tough call of the series. A lot of names that were floating in my head were deserving of this spot, but for some reason I kept coming back to McRae. A look back at his stats reveals nothing to get excited about, but my fond memories of Brian go back to a simpler time. A time when I spent hours playing Strat-o-matic baseball. For some reason, Brian McRae was a beast for me. Every time I rolled the dice, my numbers would come up perfectly for McRae. So despite his not so great work on the field, he still stands out as one of my Fave 4 Royals of all-time.
Those who just missed the list:
Bret Saberhagen
Danny Tartabull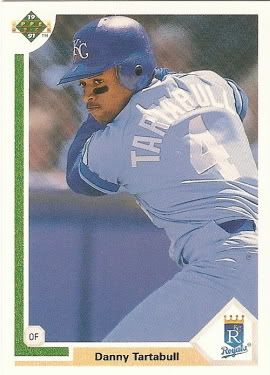 Both of these players are more deserving statistically and a true Royals fan would most likely have them much higher than Brian McRae, but that's not what this is about.
Recap:
I noticed very quickly when making my Royals list that it's been a long time since I gave a crap about a Royals player. Gordon's last season with the Royals was 1995 and since then I guess my interest has waned. A good young nucleus of Alex Gordon and my daughter Hailey's favorite Billy Butler may make them relevant again at some point, but it may be another 15 years before this list sees any changes from me.
So the first edition of Fave 4 is in the books. The Kansas City Royals are accounted for with only one major upset.