When I re-entered the hobby a couple years back, I quickly found myself overwhelmed by everything that was available. I wasn't sure where to really start and I definitely floundered for some time. When I left the hobby way back in the early 90's, I didn't have the funds to ever buy a full wax box, so that was definitely my first desire. I also spent time on eBay buying cards that I was never able to unearth during my younger days.
Here I was, a couple of clicks away from owning a beauty like this: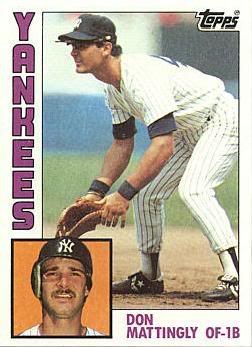 Finally, I was collecting cards like a kid, but with an adult's wallet. What could be better than that? Well, having a purpose for one. I liked all the different stuff I was buying and being able to open packs whenever I wanted to, but there was something missing. As a child, I was definitely a player collector. I never had the money to buy a lot of packs and build sets, but I did have a number of friends to trade with and we used to lug our collections to school everyday just for the 15 minutes during lunch when we might be able to make some trades.
I had two early player collections:
Kirby Puckett
Mark Grace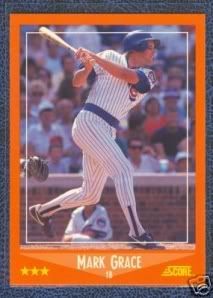 The more I thought about it, the more I knew I needed this type of focus. As an Angel fan, I knew I wanted to collect one of my own, but although the answer seems like an obvious one, I still struggled with it. Should I go with a vet I've enjoyed watching for years or a young guy who could have 10 more years with the team. After some deliberation...ok not really that much, I decided to collect Garret Anderson.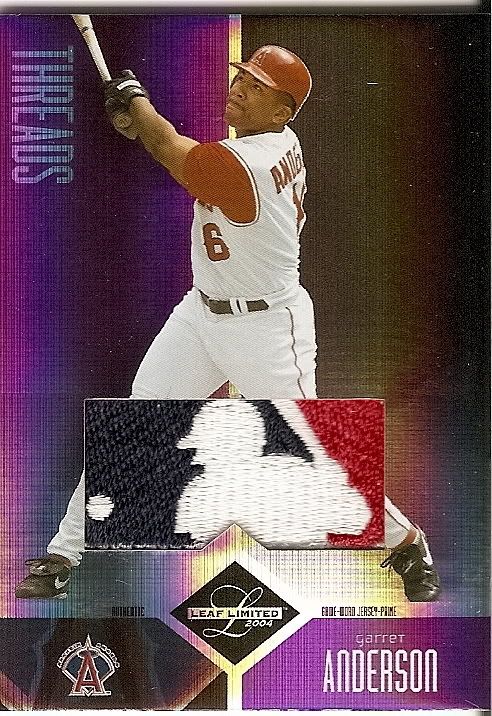 So the title of this post is "The Woes of a Player Collector", but after all that blubbering, you may be wondering what my woe is exactly. Well, my favorite player, a lifelong Angel is on the verge of no longer being a member of my team.
What do you do when your favorite player, the one you collect, is no longer a part of your favorite team? I'll always be a fan of Garret, but part of his appeal has always been that over these past 14 years, he's always had a Halo on his cap. Over the last few months my collection has slowed down considerably and I think some of it is because I could see the writing on the wall. I knew GA's days were numbered and I didn't really want to face what was to come. My collection has become much more diverse over the past year and I've started to spend less and less time on my player collections, but I know that in April, there's a very good chance a part of my collecting life will be gone.
Go Halos!