I despise the BCS, that being said I'll tune in tonight to watch Florida take on Oklahoma. While I don't have a horse in this race, I do have a couple of Halos in this race. So what better way to break down the national title than looking at it from an Angel perspective.
In one corner we have the University of Florida represented by David Eckstein. Eck played for Florida from 1994-1997
Eckstein was a scrappy five foot six, 170 pound shortstop who never hit higher than .293 for the Angels, but in both 2001 and 2002 he led the league in HBP and sacrifice hits.
And in the opposing corner we have the University of Oklahoma represented by Reggie Willits. Willits played for Oklahoma from 2002-2003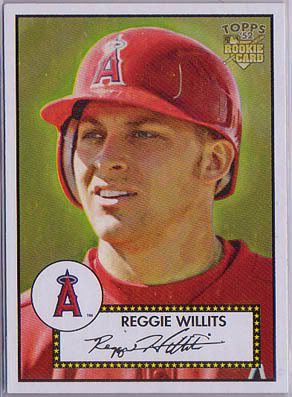 Willits is #77 on your scorecard, a number appropriate when talking football. Although he isn't built like the lineman's number he wears, Reggie is admired by many Angel fans for his hustle and grit.
So which team will come out on top? Honestly, it's a no-brainer.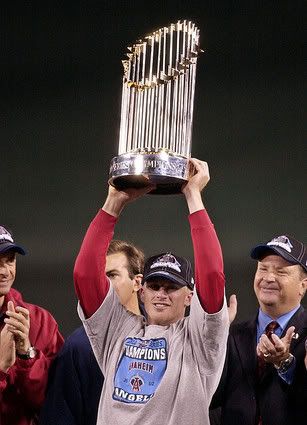 We won a freaking World Series with this guy.
Eckstein and the Gators shall prevail.
Now I'm just looking forward to next year when this guy is representing for his university in the National Championship: Halos Style post.
Jeff DaVanon and the San Diego State University Aztecs. A boy can dream...
Go Halos!