After a long day of school today, I was really looking forward to getting away from students and coming home to relax. Sure, sitting on the couch watching King of Queens and waiting for the family to get home wouldn't cure all of my ills, but it was a start. I made the very wise decision of checking the mail on my way in and came across a bubble mailer. Happy happy, joy joy.
However, panic quickly sunk in. I haven't been on eBay in weeks, so barring a late night sleep walk purchase, it wasn't a card I bought. I've sent out some cards lately, but hadn't set up any trades, so again I was stymied. Perhaps I had set up a trade and completely forgotten about it. I would need to scour my e-mails and try to figure it out. In the end, a simple inspection of the mailer revealed that these cards were sent from the UK and that means one man.
John from The Pursuit of 80's(ness)
.
What really made this package a bit of Unexpected Awesomeness is that it was completely unsolicited. John and I completed a trade back in February and this one was accompanied by a note telling me that he had accumulated another stack of Halos so he wanted to send them along. I of course, gladly accept.
Now just for you, here's an exclusive peak at the loot.
I love packages like this because I always end up with cards I don't have, but also cards from sets I've never gotten a card from. This Shawn Wooten Opening Day card is an example of that. I'm certain I've never opened a pack of Opening Day, mainly out of complete disinterest, but at the same time I really like getting these cards in trades and lots.
I've never really understood why a magazine gets its name slapped on a card like Sports Illustrated and Fleer did here or why ESPN had cards with Upper Deck. That being said, this is a pretty slick looking card, so I'm cool with it.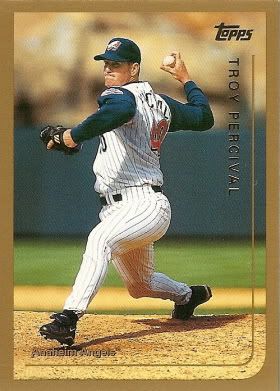 What was the obsession that Topps had with gold bordered cards for some time? I like the look of this, but that may be in part because of Percy's patented face clinch.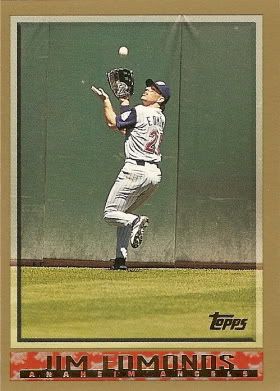 Seriously, the gold border thing was a little out of control. Awesome action photo of Jimmy Edmonds though.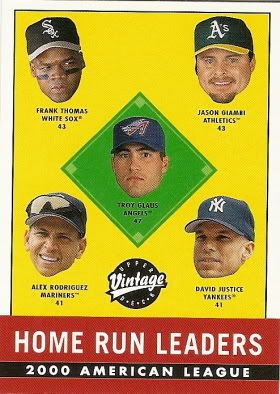 Nothing brightens a day quite like floating heads.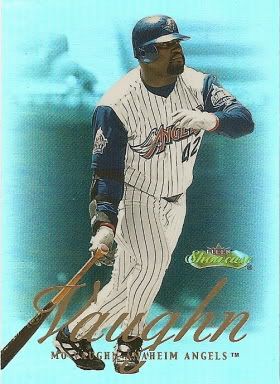 This card is pure Mo. It combines his two loves, baseball and the shiny rainbow lights of a strip club.
This card is great on many levels. The high leg kick, the image being raised off the cardboard and the fact that I have no idea what Topps "tMB" is.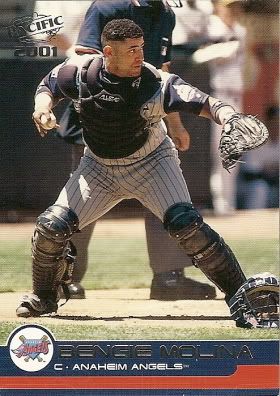 When did Bengie Molina transition from great defensive catcher who could hit for a decent average and was slower than a senior citizen to the best offensive player on his team?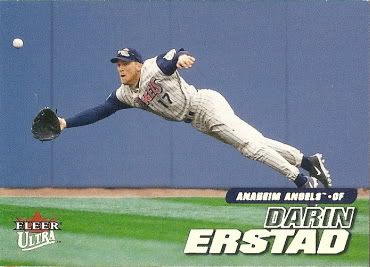 I really, really, really miss Ersty. Really.
Thanks so much John for the Halos. After a long day, this was definitely a great way to soothe the pain.
Go Halos!