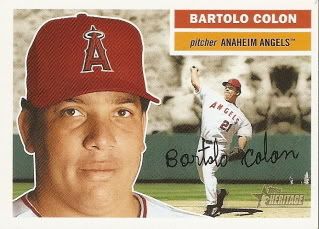 Oh, Bart. I wanna hate you. I wanna be pissed about you coming back to Anaheim and shutting down my Halos. I wanna go on an angry diatribe about your eating habits and make jokes about your chins. But I just can't do it.
I saw you put in the effort in Anaheim. Sure, you may have been put in more effort at Hometown Buffet, but you're still the only Halo hurler to win a Cy Young in my lifetime. So despite what my inner fan is telling me to do, I'll ignore the little voice and say, "Congrats Bart, enjoy it now and never do it again".
Now I'll redirect my anger towards a pathetic offense and their lack of any clutch hitting. Oh well, we're still in the hunt and it looks like the West may very well come down to the last few games of the season. I just hope we're a part of that mix at the end.
Go Halos!