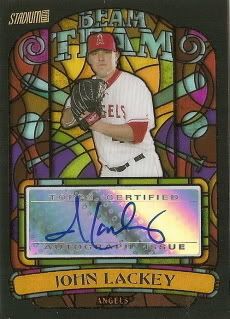 I can't quite understand the feeling deep in my gut. It's sort of a mixture of dread, anger and disappointment. John Lackey's a free agent and from all of the various reports, it doesn't look good for the little team out in Anaheim. For some reason the Angels weren't aggressive in an attempt to re-sign Big John and despite a season of injuries, Lackey finished strong and was absolutely amazing in the postseason. So why exactly are the Angels not the front runner to sign him and keep him as an Angel forever?
Dear God, the man won game 7 of the World Series as a rookie. There should be no question as to his worth. I understand that the Yankees overpaid AJ Burnett and that's now causing to John to look for even more cash, so do it. DO IT!
What's most frustrating is the names that are being thrown around as suitors for Lackey. I get that the Yankees can bid on anyone and instantly become frontrunners, but the Mariners? The Rangers? The Brewers? Are you kidding me? Back up the truck and sign this guy! If I have to watch John Lackey pitch for the Seattle stinkin' Mariners, I'm gonna throw up in my mouth a little bit.
So this is my plea to Arte, sing your ace!!! If we're ever going to overtake the Yankees or the Red Sox, we have to have an ace, a number 1 guy to lead us in the playoffs. That man is Big John Lackey, winner of Game 7 of the 2002 World Series.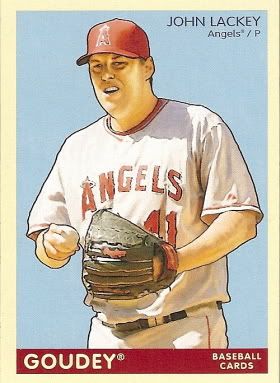 Go Halos!